Rental service
Our rental broker takes care of every step towards your ideal rental home
Finding a new rental home in Leiden and surrounding areas is often quite a challenge. The market is tight and demand is high. You need to make time to search, view and negotiate. And you will need to strike quickly when your ideal property comes on the market. We take all this out of your hands with our rental service. Our rental broker will search for you and take care of all additional tasks to get you into the rental property of your dreams. Fast, professional and reliable.
What does a rental broker do?
At the initial consultation, you will have the opportunity to discuss your preferences and needs for the rental property with our rental broker. Based on this information, you will receive a realistic assessment of your chances in the tight rental market of Leiden and its surroundings. We will begin our search and present you with a carefully curated selection of rental properties that meet your criteria. Our rental broker will provide you with professional and dependable guidance throughout the entire process, ensuring a smooth and stress-free experience. Our rental service includes the following offerings:
Searching properties that match your search requirements: Your rental broker will look for properties that match your requirements and share them with you.
Making appointments to schedule viewings: in this competitive market, it is often difficult to schedule a viewing. Help from a rental broker makes this easier. You also come across as more credible if you are represented by a rental broker, landlords then know you are serious about your search.
Viewings and extensive videos: Your rental broker will accompany you during viewings or make an extensive video of the property when you are unable to view the property yourself.
Check documents and rental agreement: Your rental broker will check all documents and the rental agreement. Your rental broker will also help you understand all the information in your rental agreement.
Final inspection: Your rental broker will accompany you to the key exchange and prepare an inspection report including meter readings, an inventory check and a photo report. We can also advise you on concluding internet and utilities contracts.
Rental service for expats
With its Bio Science Park, Leiden University and many international companies, Leiden is a popular location for expats. Through our globally active parent organisation RE/MAX, we therefore regularly receive requests to provide rental accommodation for foreign employees. They can already make a good choice from our proposed homes from their home country. Upon arrival in the Netherlands, everything is already arranged for a perfect occupation.
Why a rental agency?
Of course, you can also look for your new rental property yourself. If you do not have the time or do not feel like it, you can count on these advantages of our rental service:
Time savings: We take the search out of your hands and save you a lot of time.
Convenience: We make the whole process of finding a rental property easier for you.
Knowledge of the rental market: We have up-to-date knowledge of the rental market and can help you find the perfect property.
Knowledge of the area: We have knowledge of all the neighbourhoods in and around Leiden with which we can give you the best possible advice on the perfect location of your future home.
What does a rental broker cost?
Our rental broker mediates in rental houses in Leiden and the surrounding area from €1,200 euro per month, excluding gas, water and electricity. For this rental service, we charge €300,- start-up costs plus 1 month's rent ex VAT.
Our rental portfolio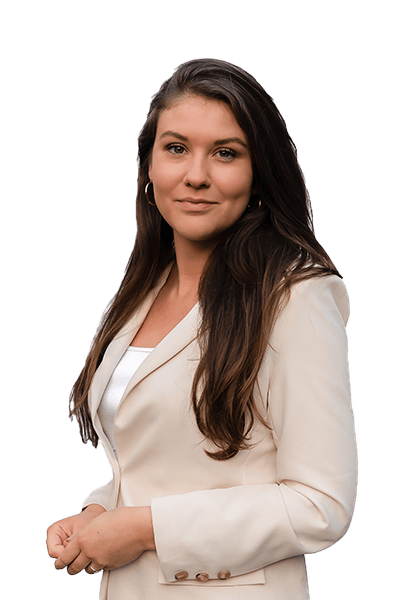 Take a look at our own supply of rental houses in Leiden and surroundings. We look for the best tenants for our clients. From flats to family homes. From rural living to characteristic living in the historic centre of Leiden. Our portfolio offers a wide variety of housing opportunities.
Louise de Jonge, your rental broker
For our complete rental service, you can rely on the expertise of our rental broker Louise de Jonge. She specialises in the rental market in Leiden and the surrounding area and ensures that you are completely relieved of any worries throughout the entire rental process.
Are you looking for a rental property? Contact rental broker Louise de Jonge:
Call or Whatsapp +31(0)681383107
Email louisedejonge@remax.nl
Call me back
Complete the form below and we will call you back for an appointment.